Made in Germany. Worth every cent ...
93× awarded and recommended
Best Brand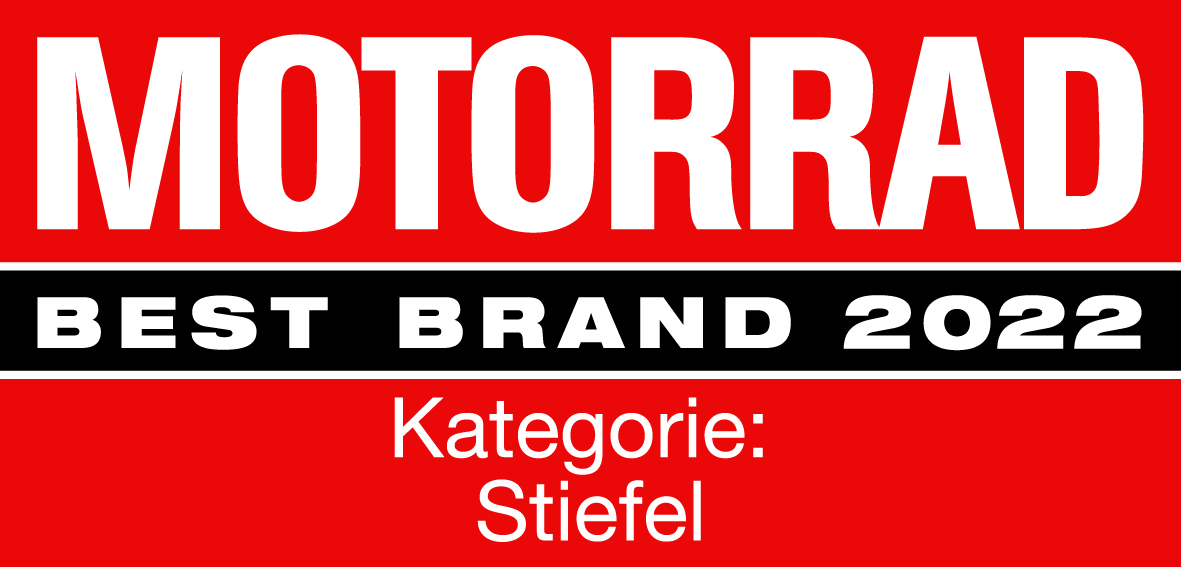 90th Award for daytona®:
MOTORRAD readers have voted the Daytona brand "Best Brand" for the 17th year in a row. Daytona's advantages are obvious. At brothers Reinhard and Helmut Frey, the entire business is focused solely on boots and nothing else. Customers praise the products' waterproofness, safety, wearing comfort and, above all, durability. Production takes place in Eggenfelden in Lower Bavaria. Each boot consists of over 120 high-quality individual parts and is meticulously assembled by hand.

to the result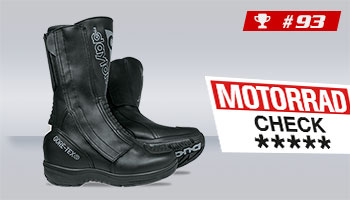 93rd award for daytona®: endurance test over 9,000 kilometers of continuous use: five stars for the daytona Spirit GTX.
"Quite honestly, a boot like this from the shoemaker's shop of the Frey brothers, which is still firmly rooted in Eggenfelden, Bavaria, despite all globalization, laughs at four-digit mileage. The wearer knows this, too, having brought the previous model to over 100,000 kilometers, despite poor care, before wearing comfort and waterproofness began to wane. From therefore remains the top mark for the very light motorcycle boot compared to other touring models. A tip for the trip on hot summer days."


more info on the Spirit GTX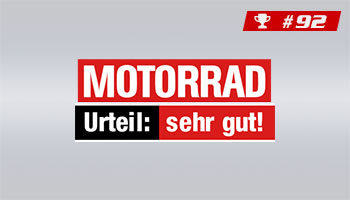 92nd award for daytona®: Test waterproof sneakers, verdict "very good" for the AC Dry GTX G2 from MOTORRAD.
"Very high build quality and features, very robust construction, well thought-out fit, no pressure points, very high protection, very high stability, lots of grip, laces stowable ... the AC Dry GTX G2 scores as usual from the German manufacturer with the highest protection and 1-a workmanship. If you're looking for safety instead of street style, you'll find it with Daytona."

more info on the AC Dry GTX G2

The current winner of the month:
You can't walk on water with Daytonas. You bet.
There you go! My first real motorbike boots (1983) were already Daytonas (at that time with the rear zip and leather gearshift reinforcement) and since then again and again - because registering motorbike boots is not something you want to do that often. Because it takes time. So I prefer quality that is also repaired! With many thanks for 40 years of happy feet while biking, Andreas Woest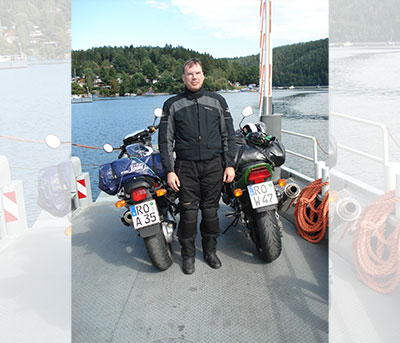 The best I've ever had.
My Daytona Burdits I have since 2017 and the have 90,000 km on the shoe and have come around in all of Europe. In Tuscany flooded in torrential rain, the boots full of water. Poured out and dried overnight in the hotel with the hair dryer. Perfectly dry the next day. These boots are the best I've ever had. They have never let me down. And you can ride horses with them too . :):):)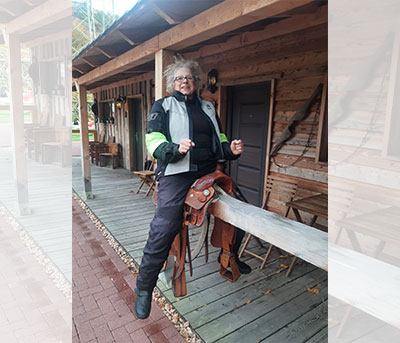 After 20 years still waterproof and perfect
Dear Daytona team, After over 20 years of riding the Evo Sports GTX - always the same pair - I recently treated myself to an upgrade to the Security Evo. I'm thrilled with how well the Evo Sports, despite not receiving any maintenance - has held up over the years. It is still waterproof, fits perfectly, and has only visual flaws. Velcro and zippers are all intact, sliders in place, basically it wouldn't have needed new boots at all. I wrote a short text about it on my blog www.motorprosa.com. See https://www.motorprosa.com/neue-stiefel-daytona-security-evo-g3/ Excited to see what I will experience with the new boots over the next 20 (or more?) years. Congratulations on your first-class products, and many greetings from South Tyrol! Jürgen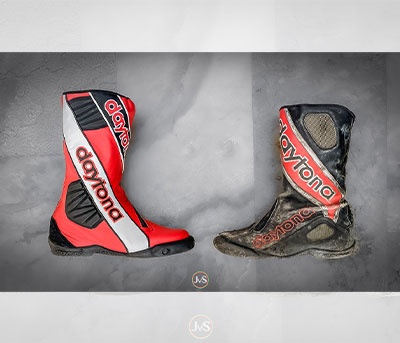 With the different widths I have found the perfect size for me
In 1991 I bought a SR 500. It was my first new motorcycle that I afforded. Along with it came a pair of new boots from Daytona. In the three decades I have ridden a wide variety of machines and covered a lot of miles in Europe and the USA. Only the boots have remained the same. But now I'm going into the new season with brand new "Road Star GTX". Super that you offer them in different widths. So I have found the perfect size for me quickly. The photo should have been taken in 2017 on the way to the Susten Pass.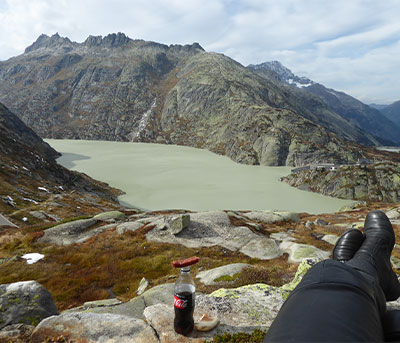 Read all contributions and opinions of the contestants
Take part in the contest (we are giving away a daytona® Shorty every month)
News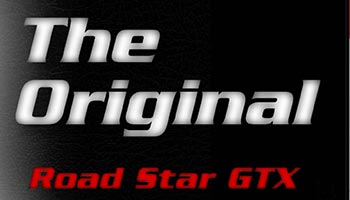 Often copied, never equaled and worth every cent.
The Road Star GTX is one of the most copied motorcycle boots in the world. But the copies don't come close to the original. And the original is only available from daytona. Extremely high quality and comfortable, awarded 14 times and worth every cent.
more information on Road Star GTX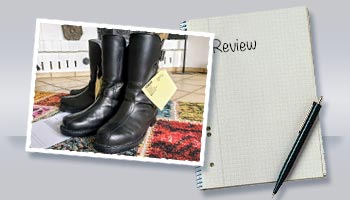 When good things happen to you...
Frank Wintzen from Schwalmtal was so enthusiastic about the fact that his old boots, used on countless trips, came back from the "inspection" "almost as new" that he published a little story about it: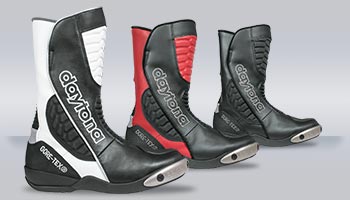 Tried and tested ... and graded with a smooth 1
An editor of the magazine "ps sport motorrad magazin" tried out the Daytona Strive GTX: "This boot has grown close to our hearts. Of course, he is not the safety giant like the racing athlete Evo from Daytona. But the great, because sporty everyday boot is also suitable for the fast tour on the country road and has a waterproof Gortetex membrane that really works. After almost two years in continuous use, the Strive shows no signs of fatigue - neither on the zipper, nor on the leather or sole. "And he can still shine in any rain." The editorial staff evaluates according to the school grading system and has awarded a 1.

more information on the Strive GTX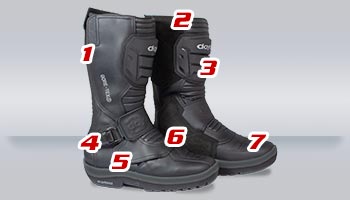 Travel enduro boots with cross genes and 7 highlights.
All those who like it sporty will find a partner for their adventures in TransTourMan GTX. The travel enduro with the cross genes comes off-road. Nevertheless, you don't have to forego comfort: waterproof and breathable, with well padded, solid protectors and clever details such as exchangeable wear parts or the super comfortable entrance, for which zipper and Velcro have been combined.

more information on TransTourMan GTX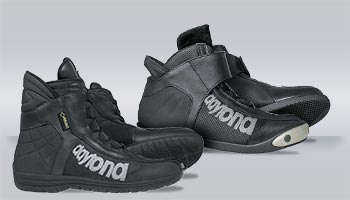 The quality impression is superb
The magazine MOTORRAD NEWS has listed two Daytona boots in a market overview for short boots.
The Daytona AC Dry GTX is a ... "Everyday hero: With a Gore-Tex membrane, the AC Dry is also suitable for wet and cold days, yet it is vapour-permeable in summer weather. Running comfort 9/19".
The Daytona AC Pro is a ... "Café-Racer: The AC Pro is aimed at sprinters with titanium grinding wheels. The quality impression is superb with both Daytonas. Running comfort 9/10".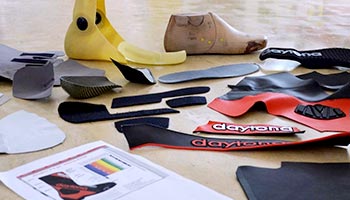 Daytona custom-made boots - a look behind the scenes
An editor of the Web-Magazine "1000 PS" visited daytona and had a new motorcycle boot made-to-measure for him and took a look behind the scenes into production.

You can find his report here. (in German)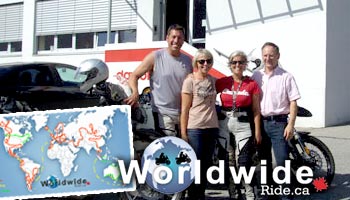 World travelers make a pit stop at Daytona's
Sara "The Peach" Pedersen and her husband Daniel "Big D" Pedersen are driving around the world with their bikes. It's been two and a half years since their journey begann, five years still ahead on them.
Recently they made a stop at daytona Eggenfelden to have their boots resoled. Check www.worldwideride.ca to follow them on their tour.
In the picture, from the left: Big D, Berta Frey (daytona), The Peach, Reinhard Frey (daytona)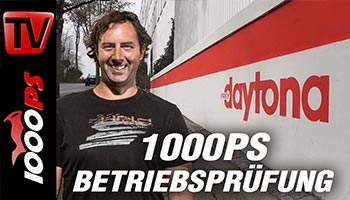 "Factory test" by the 1000PS editorial office: "Why Daytona boots save lives"
Test editor "Vauli" from the 1000PS team was at Daytona in Eggenfelden, to the production of a "factory test".
His impressions and insights are documented in a video.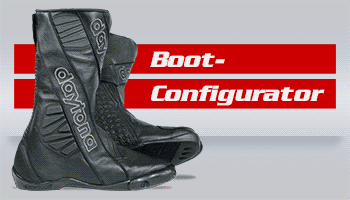 Create your Security Evo G3 with the Configurator
The racing-boot can adapt perfectly to the outfit of driver and machine. Read here how you order your individual Security Evo G3. Colour your own boot - you have the choice!

the Security Evo G3 - CONFIGURATOR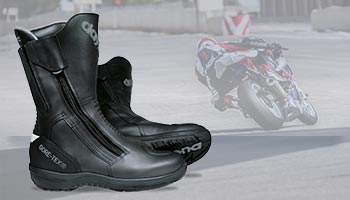 Daytona Are The Daddies At Making Motorcycle Boots
The FAST BIKES MAGAZINE writes:
"Simply put, Daytona are the daddies at making motorcycle boots. They're not distracted by manufacturing other kit, so are devotet to bringing you the ultimate in safety. Many racers sacrifice paid contracts just to have Daytona's top-quality product. Usually top end on price but clearly top-end in results, too. Warming your tootsies from the kings of safety are the new Road Stars - not the sexiest jiving boots, but packed full of protection and assurance with their patented inner/outer booties."
more information on Road Star GTX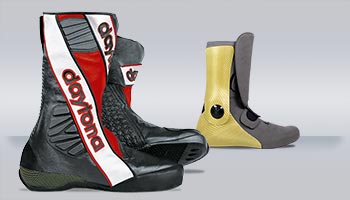 Daytona Is The Ferrari Of The Boot World
And another report of the FAST BIKES MAGAZINE:
"You need top-to-toe coverage when you're out and about on a bike, and nothing protects the toes better than this lot. An often heard quote is that if racers weren't paid to wear boots, they'd all wear Daytona. And that isn't so far from the truth, going by what we've been told about on facebook by countless racers over the years.
All the racers that do wear them, ususally have to pay for the privilege. Daytona is the Ferrari of the boot world in this case, and it's a mantle well deserved. The Security Evo III is the ultimate expression of this safety-shell-boot-philosophy."

more information on Security Evo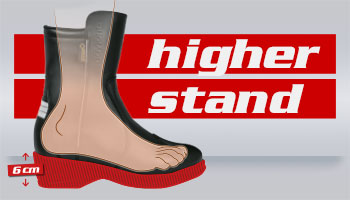 Higher Stand. Better support.
daytona® has developed special motorcycle boots for smaller female and male bikers. A combination of an internal heel elevation and a higher sole makes these boots 6 cm "bigger". With the higher stand you reach the ground easier when stopping, you stand more secure and you can support the motorcycle better.


further information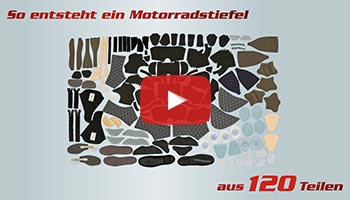 Manual work. Worth every cent.
How a daytona® boot evolves from around 120 individual parts.

If you have all the components of one of our motorcycle boots in front of you, it almost looks like an insoluble puzzle. But our 130 specialists in the production know exactly what belongs together and how. After 80 working steps they have processed everything into a new genuine daytona® motorcycle boot. One of about 70,000 pairs of motorcycle boots, that we deliver every year.

The new video from the production shows many of the steps that are necessary to make motorcycle boots with maximum safety, perfect fit and long durability.

Video