Contest
Your experiences prove it:
Daytona® motorcycle boots are worth every cent!
Daytona® motorcycle boots have been around since 1973. During this time, many satisfied customers have written to us about how much they value the quality of their daytona® boots. Write us your story, e.g. how many years you have been on the road with your daytona boot, or how it has protected you from injury in the event of an accident, or simply your opinion on our products.
Or send us a picture of yourself or friends, out and about with a daytona® boot, on a tour, on vacation ...
---
Take part in the competition right away
---

We raffle a pair of Shorty from all submissions every month.
The current winner of the month:
Only recommended
Dear Daytona team, in over 20 years and many thousands of kilometres in wind and weather, the Road Star GTX has always been a reliable, comfortable and faithful companion for me. Now I have treated myself to a new motorbike boot for my next tours and have decided on a Road Star GTX again. It has served me very well all these years and even saved me from worse injuries in two accidents. Thanks to you, I can recommend your boots with a clear conscience.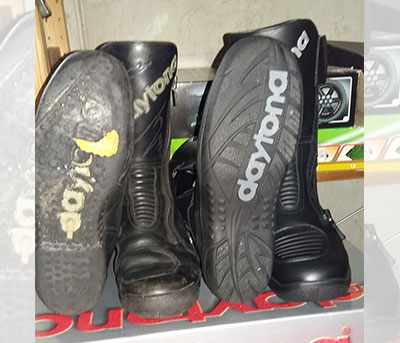 Stories with daytona®
Very satisfied
Hello Daytona Team, I have been riding motorcycles for about 35 years. My first boots were from Daytona. They lasted about 12 years. At that time, however, I did not know that they can be restored with you. After a very short detour to another manufacturer with, which I had no joy, I bought some again. These were provided after about 10 years by you with a new sole. With those I am still very satisfied on the road. Thank you


Best Service Ever
Dear Daytona team, so about quality, workmanship and safety has already been written so much, better I thought, it no longer goes. But now you have surpassed everything that has gone before. I had sent last week because of the new soling of my Spirit GTX 2 e-mails and got an immediate response with 3 possible solings. On Monday evening I sent the boots packed via DHL, on Thursday, same week, I get the info, the boots are on the way to me ... and today, Friday, same week the package arrived, can you do magic?, YES . Best Service Ever, that toppt not even the local cobbler and the result conjures a big smile on my face. Great praise and many thanks for it, I think must also necessarily times be said and written, because you can no longer find so.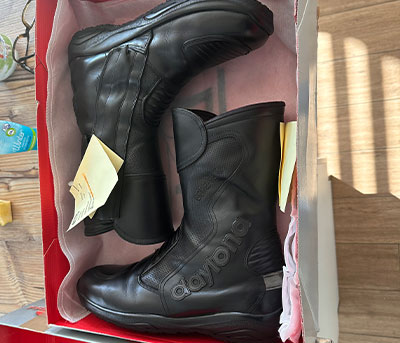 The boots leave a good impression even on the Baltic Sea beach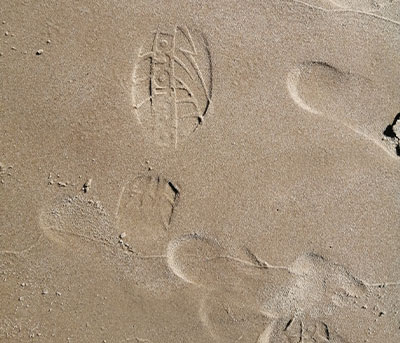 What a super service
After 20 years of Roadstar GTX my boots were a bit affected. Have you sent last week for repair. After a week you came back and look like new. Is this a super service. Have had the shift reinforcements redone. Best service here. THANKS


Fits like a second skin
Am now 42 years on the road with the two-wheeler, bought me 3 years ago my third pair of Daytona. Do not want anything else. And yes, I'm coming soon in Eggenfelden by. Since I bring my second pair to resole. Because Daytona fits like a second skin.

35 years old
My Daytonas are now about 35 years old. In addition in red. I think they don't exist like that anymore. Unfortunately, the leather is no longer so good. That's why I don't wear them anymore. But I do not give them away.


Many beautiful tours with Daytona
With Daytona motorcycle boots we have already experienced many beautiful tours with our bikes. They are a durable companion in any motorcycle situation.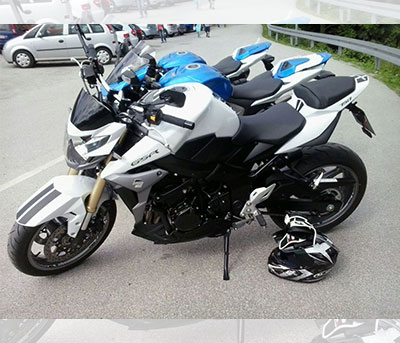 3 Brothers and Daytona
All 3 brothers on Corsica tour and everyone swears by Daytona Roadstar GTX. That says it all.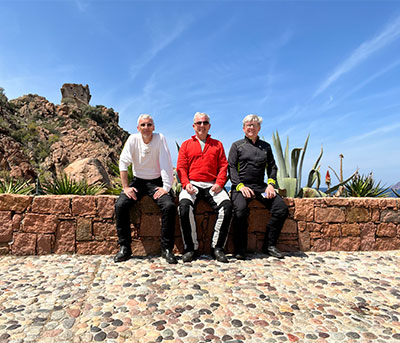 Newly in love and on the road with Daytonas
I was in June with my new girlfriend hot in love with Lake Garda motorcycle vacation, and although we knew each other then just 4 weeks, she made the 1200 km in 4 days easily with. The Daytona boots have certainly contributed to the fact that we could chill in Merano so casually in the wooden hammock. The boots were later also tested for waterproofness during a river crossing. Thanks to inner shoe everything no problem. XD Moritz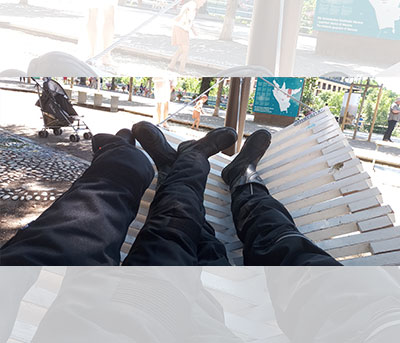 We are so looking forward to it
Unfortunately (still) no motorcycle season ... boots there, now it's time to wait for spring so they can do their job ... we love them already and look forward to beautiful rides with our "new".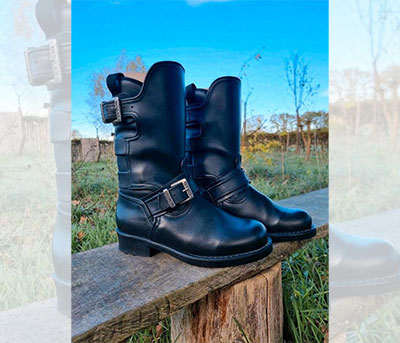 Daytona, again and again
Racing is dangerous, everyone knows that. That's why I've always trusted Daytona Security Evo. After various falls, Roy is now allowed to wear the boots in the showroom. Greetings, Robert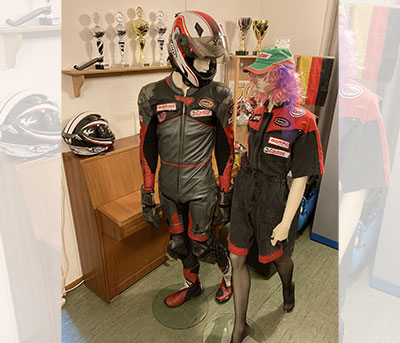 Daytona, again and again
This year the Motherroad was driven and my Daytona have not let me down. Absolutely great wearing comfort. Again and again.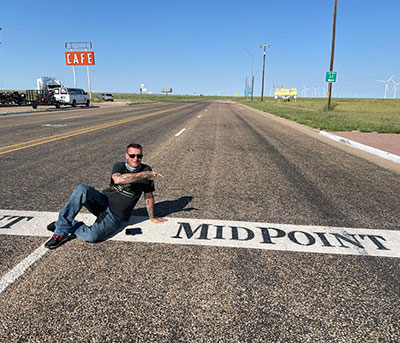 They also make the large sizes
One of the manufacturers of motorcycle boots with a shoe size over 48, so I have only had boots from FreyDaytona.


Top boots in any weather
On we go. Ready to go with freshly cleaned Daytona boots. The rain can come quietly, I'm well equipped with clothes and boots. Better, of course, when the sun comes, even then the boots do a top job.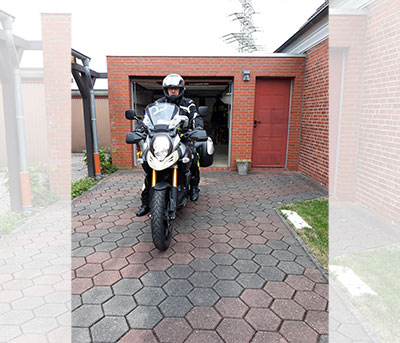 Absolutely top
Hello, for years my absolute favorite boots, even when it gets dirty and wet. Absolutely waterproof, speak from personal experience. Motorcycle dug in when driving through water, so first dismantle the case and bring it ashore, umpteen times back and forth through the water, remained absolutely dry :-) Disadvantage of my off-road footrests is that the soles wear out faster, but just the days again taken the repair service of Daytona and have them resoled. Greetings Ritchy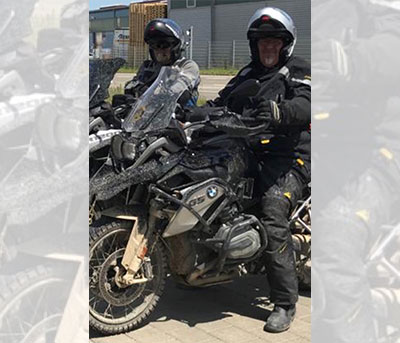 Safety and protection, comfort and good fit
Matthias D.

Still top after 150,000 km
Moin, I bought myself a pair of Daytona boots in 2010. I've driven so far about 150,000 km with it. Meanwhile, the soles are pretty worn, but the boots are still top! Therefore, I have now sent to Daytona for resole. The price I was quoted is fully acceptable. Hartmut Seeger


Daytona has exceeded all expectations
Originally I bought the Daytona Evo Sports only for the race track, but in the meantime they are also permanently established as boots for all tours. My other boots, of Italian origin, are now in the basement. With regard to repairs, all expectations - on the girlfriend's boots - were exceeded by far, we have never experienced such a fast and very good service before - many thanks for that, to the company and their employees!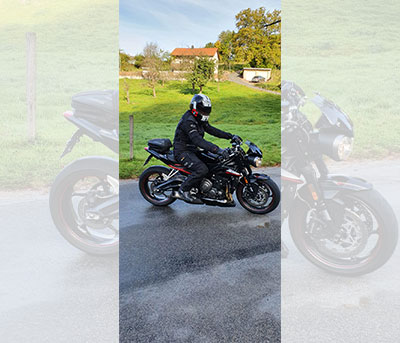 Feet dry, rest wet
2019 Lake Garda tour, shower every evening because wet from the inside out, my feet were always dry in the 30-year-old Road Star GTX! I think I'll give the boots an overhaul at your place soon. Left to greet Clint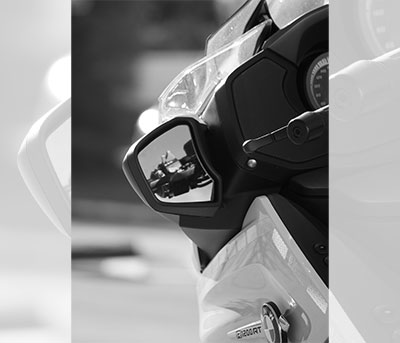 Others I would not even try on
Bought Daytona Road GTX in 1995, still dry feet today in 2022 in the worst weather (heavy thunderstorm at Wörthersee with ping pong ball-sized hail and blocked roads). The shoes still look like they came from the shop, except for the gearshift reinforcement that has crumbled over the years. Apart from Daytona, I wouldn't even try on any other shoe. I bought Daytona shoes for my son in the photo next to me. He too had dry feet. Thank you for this outstanding quality.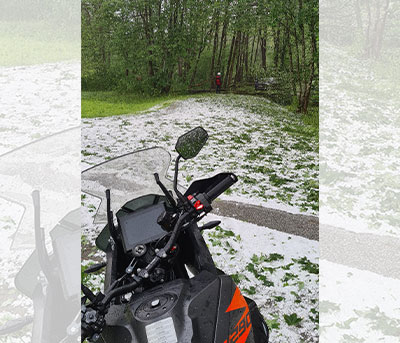 Continuous rain. Feet dry.
The tour was from Salzgitter to Templin to the "Bud Spencer & Terence Hill Festival". On the way there it had only rained, but thanks to the Daytona boots my feet stayed dry. Super boots, thanks to you. Greetings Dirk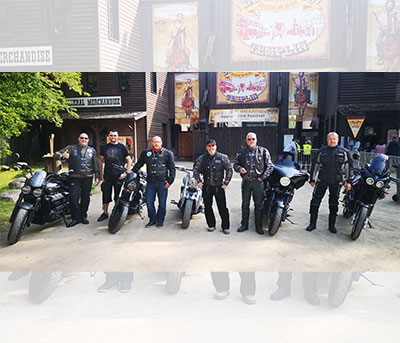 Safety and protection, comfort and good fit
Matthias D.

Faithful and reliable companions
Riding Daytona and Honda since 2004 and this season 2 weeks across Romania with my 2017 Africa Twin and your boots - faithful and reliable companions your boots. I am currently riding a pair of Highway GTX!!! Best thanks and greetings to the team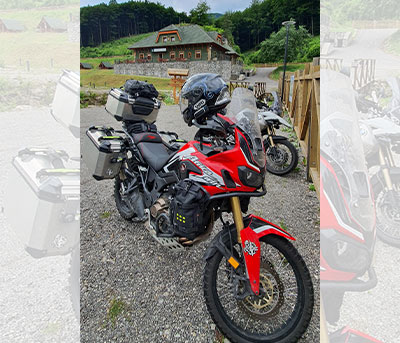 Bought the Daytona in 2015 and am still very happy with it!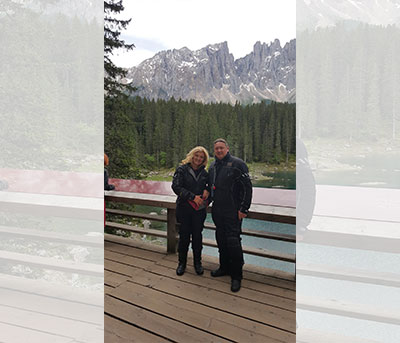 By helicopter to the emergency room. But the feet remained intact.
Hello, I would like to tell you about my crash during the practice for this year's Spa 6 Hours. In the middle of the Blanchimont bend, the rider in front of me decided, to my surprise, to close his throttle. As I could not avoid him sufficiently in 5th gear at 270 km/h, my front wheel touched his rear wheel. As a result, I took off, hit the asphalt several times and finally landed in the gravel. I was taken to the emergency room by helicopter with a shattered hip, broken neck vertebrae and a broken shoulder. After the necessary operation, the fractures and the countless bruises are slowly healing. Only my feet have been spared any damage, which makes my rehab much easier! I wonder if that was due to my Daytona Security EVO boots. Thank you from the bottom of my heart! Felix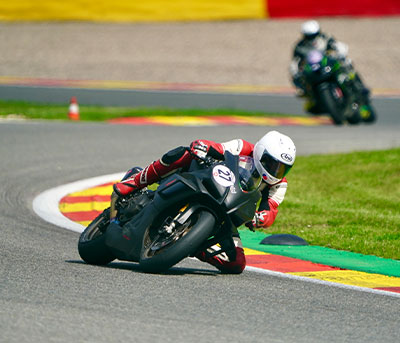 Four strangers meet - all with daytona
Dear Daytona team, what a coincidence. Last week, four motorcyclists met by chance at a viewpoint near Volterra in Tuscany. A closer look reveals that they are all wearing the same boots. That must have something to do with the quality. Keep up the good work! Christian Schnell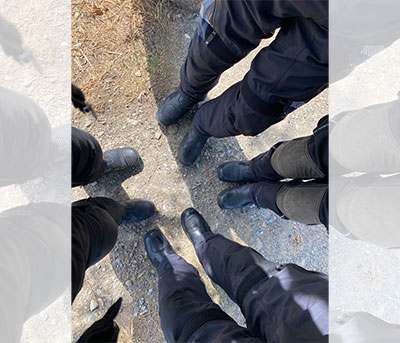 What a repair service. I'm glad we still have companies like this in Germany.
Dear ladies and gentlemen, dear Daytona team! Last Saturday I sent my EVO Sports GTX motorbike boots in for repair for the first time after 11 years and approx. 80,000 km, as both soles, grinders and shift reinforcements on the left had become very worn over the years. As the repair time on their homepage was stated to be between 2 and 4 weeks, I was worried that the job might not be completed in time for my holiday in Sardinia at the end of September. I therefore made a note of this on the repair order.
Well, what can I say......I am more than thrilled. The boots came back after less than a week. The repair was carried out to my complete satisfaction. Although I had of course sent a clean boot, they came back almost as new and shiny. The material quality of the replaced parts and the cobbler's workmanship are, in my opinion, absolutely top class. The amount of the enclosed invoice was just under 142 €, which is more than justified and absolutely fair for this very good work and great service to the customer.
Please pass on my thanks to your employee who repaired my boots for this good work.
I am glad that we still have companies like you in Germany. It's still really "Made in Germany".
Please continue to be so successful. Motorcyclists all over the world appreciate this and will thank you for it.
Daytona...the Best. Once Daytona, always Daytona. Many thanks and best regards from Friedberg, Gert Baltrusch.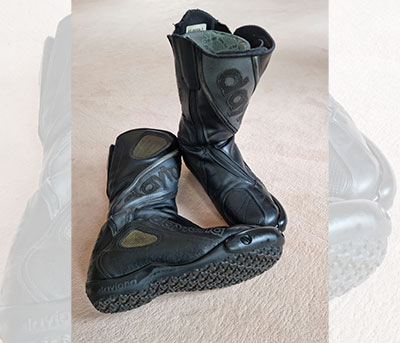 Only the feet warm and dry
On the way back from Italy, I was surprised by cold, including rain and snow, shortly before the Furkapass. So I put on all the clothes I could find in my luggage, including thick socks. I still froze, but my feet stayed warm and dry thanks to the Daytona Road GTX.


Very comfortable boot with GORE-TEX material – i like this!
It keeps me warm during spring and fall season, and dry in unexpected raining conditions! Good grip on the sole and extra protected section at the shifter position. Easy entry in case of a long zipper and additional adjustment options at the calf side for optimal fitting or needed extra space for inserting my pants. Also the quality of this boot is really outstanding. My boot is from 2015! Nearly 7 Years old and it's looking like a brand new one. Fortunately I have no experiences about the behavior in accidents, but the shaft protection looks good. I highly recommend my boot and it fits great to the rest of my leather clothes. 10 of 10 points.

These boots saved my foot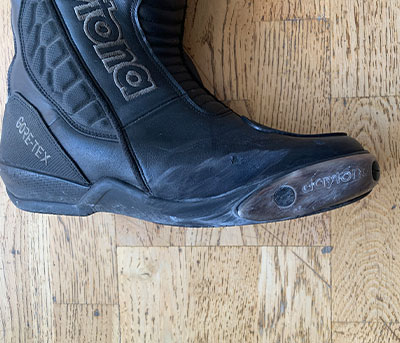 daytona – it doesn't get any better than this
As you may not be able to see, I always wear my Spirit GTX. I've had the boots since 2016, the sole was renewed once and the pad on top (which is basically not possible with many other manufacturers) and what can I write, my second pair (I don't want to name the manufacturer) is already slowly gathering dust in the cupboard because my foot simply and always cries out for the Daytona's. I have a custom insole in the boot and it is simply perfect. I have an individual insole in the boot and it's just perfect. In my opinion, the boot can only replace Daytona, so maybe I'll be lucky :) My overall rating: the perfect boot for me, in my opinion it couldn't be better, and it has been for years and more than 100,000 kilometres. THANKS
Robert Kullmann, Germany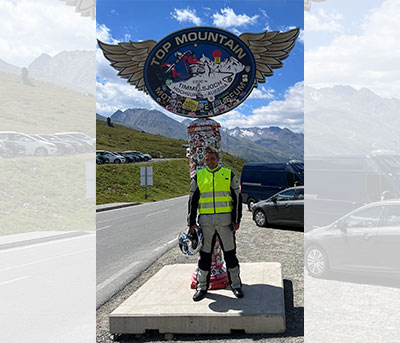 Always good at the start with daytona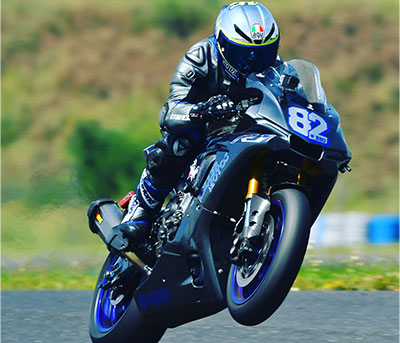 daytonas year of construction 1975
This motorbike is Bj, 1977 with H-registration, My wife's motorbike boots are approx. 2 years older and have also been on the road with a Honda CB 500 Four. They visited Austria, Italy, Yugoslavia, Switzerland and France. I became aware of your raffle because I recently bought new motorbike boots locally in Eggenfelden. Unfortunately, I had overlooked the company holiday. Nevertheless, I got my motorbike boots. Thank you very much again for this.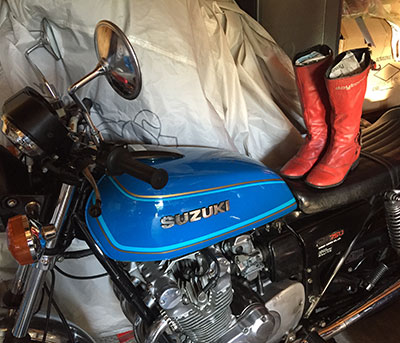 75 per cent share - experience speaks for Daytona
Dear Daytona team, I was in the Grand Canyon Du Verdon (Verdon Gorge) in Provence last week with a guided tour. We were 8 participants from all over Germany of a "more mature" age with correspondingly long practical experience. Of the 8 participants, 6 wore Daytona boots. All of them decided in favour of your brand due to many years of varying positive experiences. This ratio alone is proof of the decades of quality of your motorbike boots. Thank you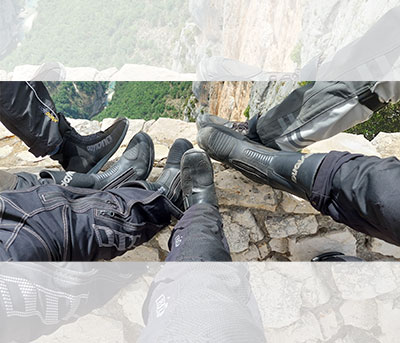 Always dry feet even in constant rain in the Arctic Circle
We were in Norway 2019 and had continuous rain. And it was very cold. I had to buy wool socks there. That was at the Arctic Circle. One of the few sunny moments. But only around 10 degrees. We were going to stay for 3 weeks and went home after two. But I always had dry feet. The boots are worth every penny. Still have them.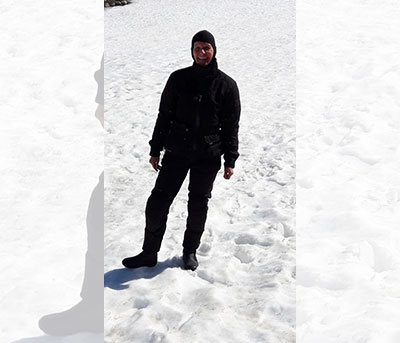 You can't walk on water with Daytonas. You bet.
There you go! My first real motorbike boots (1983) were already Daytonas (at that time with the rear zip and leather gearshift reinforcement) and since then again and again - because registering motorbike boots is not something you want to do that often. Because it takes time. So I prefer quality that is also repaired! With many thanks for 40 years of happy feet while biking, Andreas Woest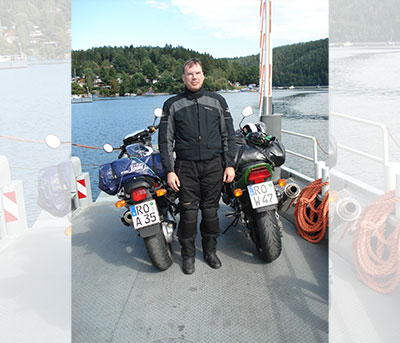 Perfect stand thanks to daytona
Buying my BMW r1200r in 2020: does my leg length fit with my Daytona Lady Star GTX 38? Fits perfectly, bike bought.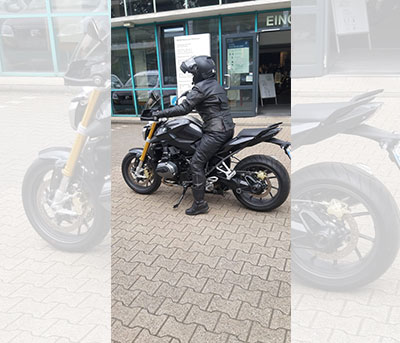 Been riding with Daytona motorbike boots for years.
Always dry feet and reliable.

The foot surgeon asked which shoe protected me so well
Hello dear Daytona team. I've been riding your Daytona Trans Open GTX (still the first pair) for several years and now well over 100,000 km. They have also been overhauled by you, everything is top notch. I have never had such good boots in my long moped life (well over 350,000 km). Now, on Sunday, I had an accident and it has been shown that the investment in Daytona boots has absolutely paid off. Even the hand and foot surgeon asked what kind of boots I was wearing. The Daytonas have avoided any major mischief, I'm totally thrilled. My foot could be completely lumpy, but I only suffered a fractured ankle, which probably - since it hasn't shifted, also due to the support of the boots - won't need surgery. From here, thank you very much again for producing such good boots. They are worth every penny. Kudos to Daytona, keep up the good work. In my opinion there is no better moped boot.
With friendly biker greetings,
Markus Pirrung

Daytona - always right.
Regardless of whether it is a race track or a sporty tour, whether wet or dry ... Daytona boots are always just right!!!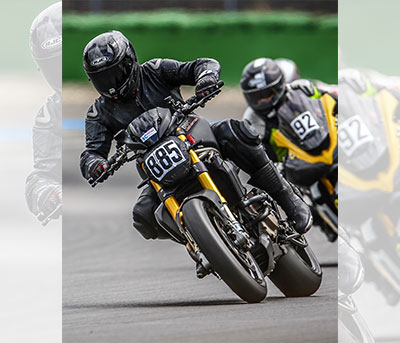 Equipped for the entire season
End of season, boots all cleaned and ready for the next season. We wish all season drivers a winter that goes by quickly. For winter drivers a good and, above all, accident-free journey through the cold season. Stay healthy. Manuela and Martin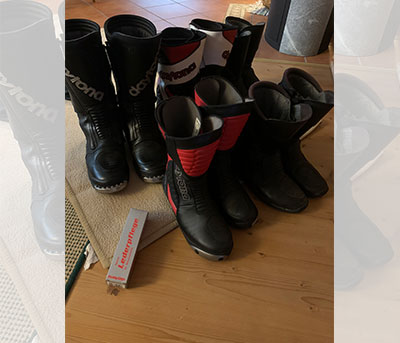 The Roadstar has protected me perfectly
For over 20 years I have been traveling with Daytonastiefeln throughout Europe (preferably in the south;-). Have worn out 2 pairs so far. The next ones will be Daytona Roadstar or Touringstar again. I was 6 years ago with my Versys on the way from Rovereto to Foxi (Touringfahrerhotel) on the road. In a small town I overtook a slow car at the end of the town and accelerated hard. Unfortunately, I realized too late that immediately after the place comes a 90 degree right turn. I jerked again after the car to the right. Unfortunately so violently that I almost touched the railing of the bridge (which came shortly before the bend) on the right. Quick-witted I pulled up my right foot. The foot was squeezed between the tank and the upper railing. Somehow I still took the curve. Later in the hotel room I saw that I had a large bruise on my toes (from the squeeze). If I hadn't had the sturdy Daytonas on, I'm sure it would have hit the foot worse. The Roadstar saved me from a broken foot that way. Armin Seefied, Germany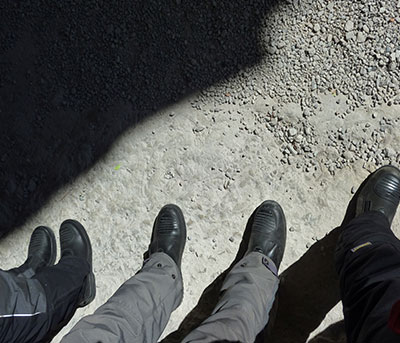 Great Tour with daytona
Seth Cooper, USA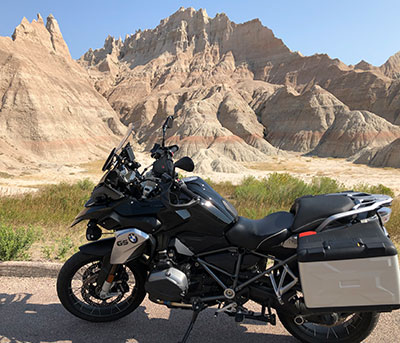 Extreme. Good.
10-day, 4,000-kilometer tour whatever the weather. And I always had dry and warm feet.

Thomas Böning, Germany

Experienced a lot
This is just one of many experiences with daytona boots, here at a safety training session.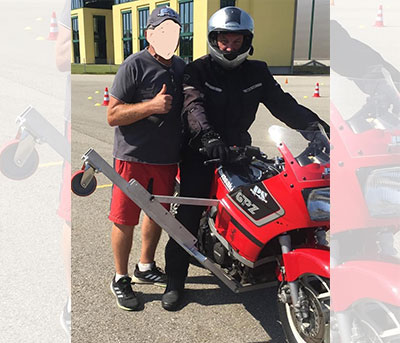 Insider tip
Small round around the Rofan Mountains (Achensee / Tyrol), has an insider tip character. The time-dependent open off-road route from Steinberg to Aschau is one of the few legally accessible routes in Austria. We drove the route on 09/26/2021 in perfect weather.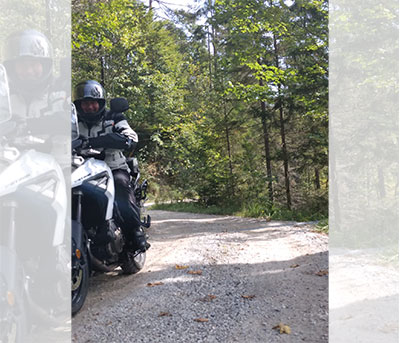 Top quality...
... has been inspiring for years.

Wolfgang Mathey, Germany

New motorcycle - and new Daytona boots with it!
At some point it had to be - finally a new sports tourer in my garage! After spending 25 very happy years with my Kawasaki GPZ1100 (built in 1995), I finally wanted to treat myself to a new toy at the end of the 2021 season. The decision was actually quite simple - it had to be a Kawasaki again, of course, and the choice fell on a ZZR1400 (because of the design it had to be model year 2011) with superbike handlebars. What else is there to do with that? After I was more than convinced of the quality and customer service of Frey Daytona and have been a loyal customer for many years, I also treated myself to the matching new Daytona Travel Star GTX boots when I bought the new dream bike. The future of fantastic touring is thus secured again.

Karl-Heinz Schreck, Germany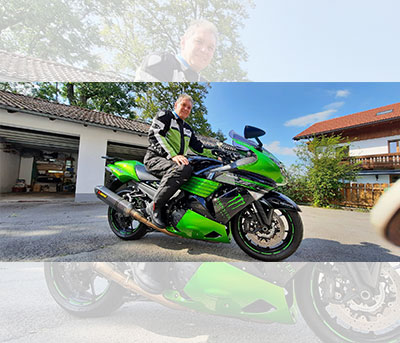 I love my Daytona Lady Pilot GTX
This was day 1 in my new Daytona Lady Pilot GTX, that was a little over a month and 2300 miles ago, and I LOVE them, I love and appreciate them more every day!! They are comfortable, protective, and best of all, they allow me to get 2 feet down on my motorcycle which was a lifesaver on many occasions, greatly contributed to my confidence on my new motorcycle, and has been a wonderful experience!! I greatly recommend these boots to all female riders out there, they are a definite necessity if you are shorter and/ or riding a bike with a taller seat height!! Thank you Daytona for making such a fantastic boot!! Sherry Antony, USA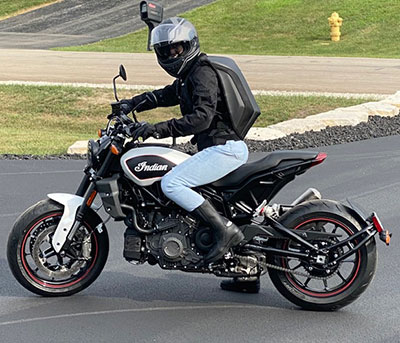 daytona-friends on tour