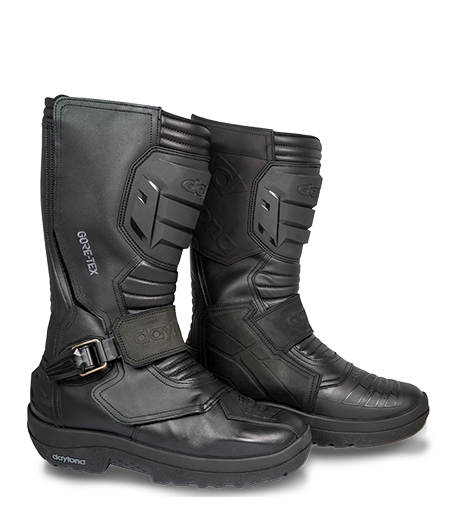 TransTourMan GTX
Travel enduro boots with cross genes and 7 highlights.
waterproof and breathable thanks to GORE-TEX
Height of shaft: ca. 35 cm
Sizes: 38 - 49
Color: Black
Advantages
strong special full-grain cowhide, water-repellent oiled
waterproof and breathable with GORE-TEX climatic membrane (80 % polyamide, 20 % polyester)
PU foam midsole
air insole, anatomically shaped
shaft end, splash-proof
padded shaft ends keep dirt and spray away
large-surface plastic switching reinforcement
adjustable buckle
elastic insert and velcro and along the zipper
Safety
a plastic reinforced inner sole with a hot-dip galvanised steel inlay, that allows you to gently roll your feet
plastic heel
massive shin protector
inner side protection for ankle and calf, nubuk applications plastic reinforced
non-slip and robust special Enduro sole with replaceable foot supports
1 Boot – 7 Highlights
The TransTourMan GTX likes to travel over hill and dale. He doesn't care about the weather – the main thing is to let off steam and have fun!
Protectors on the heels, shins and the inside offer additional security. And thanks to the clever solution with Velcro and zip, getting in is extremely easy.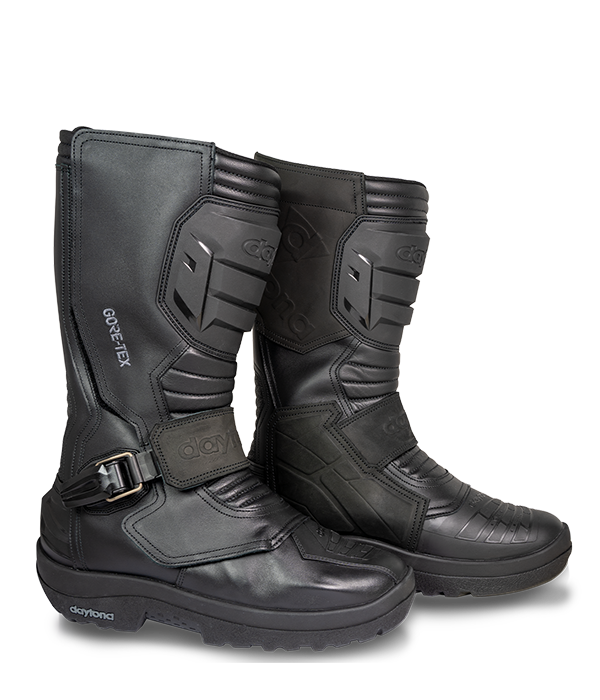 Awarded!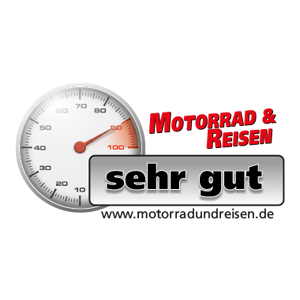 Soft-Endurostiefel
very good - top tip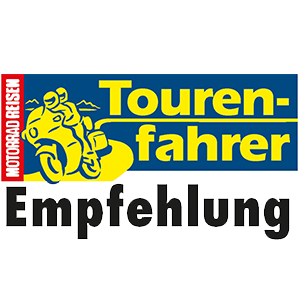 Soft-Endurostiefel
8 boots tested
1 recomendation
issue 05/2020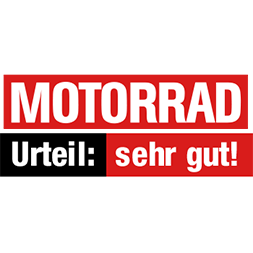 Adventure Touring Boots
15 boots in test,
4x very good
issue 12/2023
What the trade press says:
96th award for daytona®: Test Adventure-Touring boots, verdict "very good" for the TransTourMan GTX.
The right footwear for the GS class in MOTORRAD's laboratory and practical test: "Walking is not his favourite pastime, nor is he slim or even light. On the other hand, the TransTourMan GTX will survive any tour, no matter how long, where and how hard. A globetrotter."
88th award for daytona®: Soft Enduro boot recommendation: TransTourMan GTX®
"The Daytona TransTourMan GTX is extremely comfortable on the road and yet sufficiently stable for light off-road use. The high shaft provides good support. Thanks to the membrane, it kept tight during the test period even in adverse conditions. Clever and sustainable is the replaceable footrest wear part in the sole of the boot." That is the conclusion of the testers from "Motorrad & Reisen". The boot was tested in the categories fit, material/manufacture, wearing comfort, practicality, features, weather and safety. With 94 out of a possible 100 points, it received a "very good - top tip".
86th award for daytona®: Soft Enduro boot recommendation: TransTourMan GTX®
Soft enduro boots should provide optimum protection in the event of a fall, allow good contact with the motorcycle and also offer the comfort of a hiking boot. These were the expectations during the test of the Zeitschrfit TOURENFAHRER. Eight waterproof Enduro boots were tested intensively. The daytona TransTourMan GTX® received the best rating and was and is the only boot tested that received a recommendation. The conclusion of the testers: "Offroad-suitable touring model with optimal entry level, superior safety features and excellent insulation.