Contest
Your experiences prove it:
Daytona® motorcycle boots are worth every cent!
Daytona® motorcycle boots have been around since 1973. During this time, many satisfied customers have written to us about how much they value the quality of their daytona® boots. Write us your story, e.g. how many years you have been on the road with your daytona boot, or how it has protected you from injury in the event of an accident, or simply your opinion on our products.
Or send us a picture of yourself or friends, out and about with a daytona® boot, on a tour, on vacation ...
---
Take part in the competition right away
---

We raffle a pair of Shorty from all submissions every month.
The current winner of the month:
Only recommended
Dear Daytona team, in over 20 years and many thousands of kilometres in wind and weather, the Road Star GTX has always been a reliable, comfortable and faithful companion for me. Now I have treated myself to a new motorbike boot for my next tours and have decided on a Road Star GTX again. It has served me very well all these years and even saved me from worse injuries in two accidents. Thanks to you, I can recommend your boots with a clear conscience.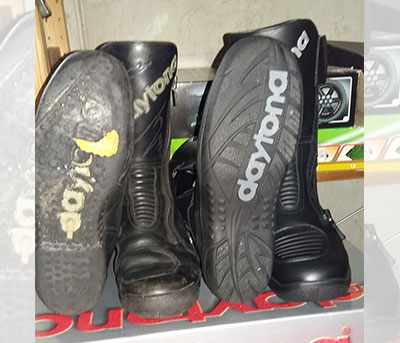 Stories with daytona®
I've been wearing my first pair of Roadstar GTXs for almost 20 years now - and then this super service
Always tight and the best feeling on my feet! Now a pair of new soles was needed and they were sent in. And then the nice surprise: after less than 14 days they came back with new soles and cleanly refurbished. Great service, thank you very much and good luck with your great boots! Best wishes and happy holidays! Joachim Glasow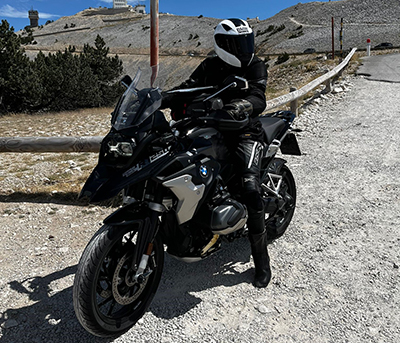 Outstanding quality
Dear team! I've been riding a Daytona Evo Voltex GTX for 6 years now. With over 20,000km per season, that's quite a lot of kilometers. Since last year, my wife has also been riding Daytona boots because she has seen how satisfied I am with them. The quality of the boots is really outstanding. My conclusion: Never again without my Daytona! Many thanks for the great work! Best regards from Vienna, Peter PS: As I also like to ride my bike to work from time to time, I would be happy to have a pair of shorts!!!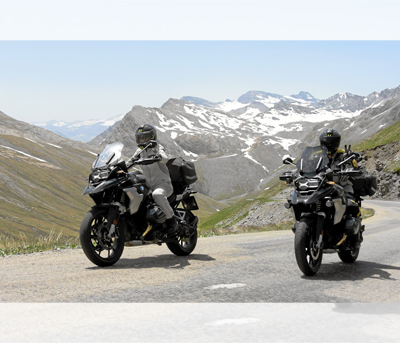 Good grip and dry feet
Rode the RDGA in September. It was a great experience and thanks to the Daytona GTX boots I always had a firm grip and dry feet.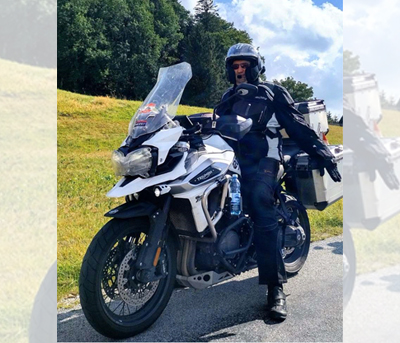 Lasts almost forever!
In the meantime, however, the switch protection plate on my much-used Shortys has come off and gone. That's why it's a perfect opportunity for me to get my hands on this fine piece as part of the competition. That would ensure another 10 years, so here we go!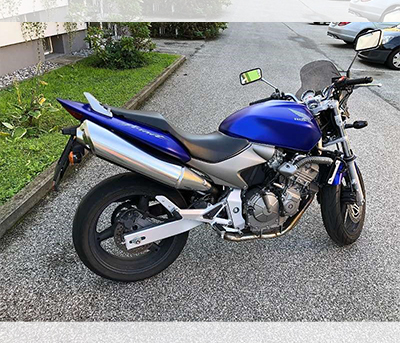 Passi Fadaja with friends and Daytonas ...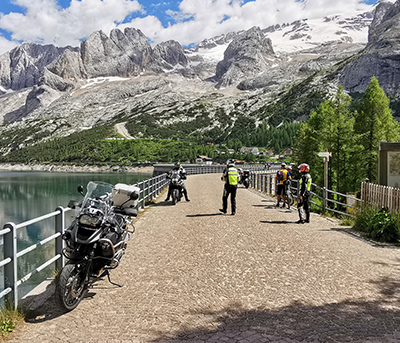 We in our indestructible Daytonas in Georgia.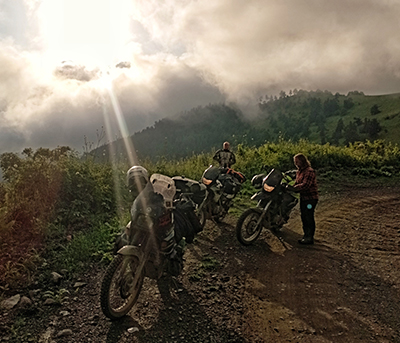 Not without Daytona
I've been riding with these boots for 4 years and am still very satisfied, especially in the rain. Daytona is simply indispensable!!!!!!

First ride of the year.
It's always an experience to ride between snow-covered mountains and alongside cross-country skiers. The start of a long season. Greetings DucTom
Once Daytona only Daytona, there is no better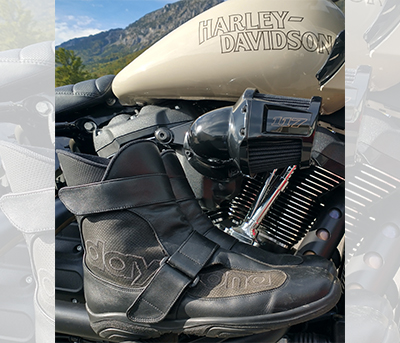 Ride like a pro - with a genuine Daytona prototype
No, this is not a cheap copy from China. As I live near the Daytona factory in Eggenfelden, I popped into the factory outlet to buy my boots. An extremely friendly young lady advised me with the patience of a saint, I think there must have been more than 8 pairs that I was allowed to try on. Unfortunately, none of them were perfect for me. In the end, she went back to the warehouse and conjured up a prototype without the big logo - and they turned out to be perfect! Whether it's the summer heat, rain or now the first cold weather in the fall, I'm absolutely satisfied. Although the boots have a hard shell, they are more than just comfortable. They have now done 20,000 KM and look like new. I'm looking forward to the next 80,000 with my special footwear, from now on I'm an absolute Daytona fanboy. Best regards for touring, Stefan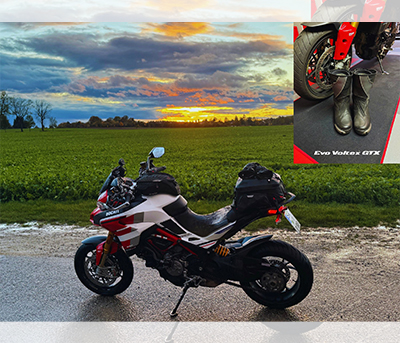 Top after 2nd repair!!!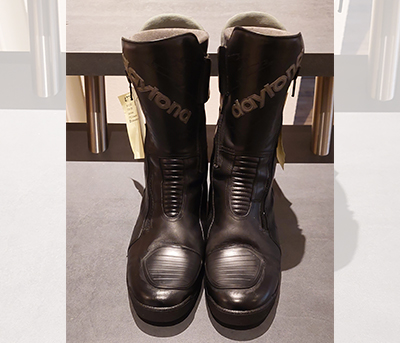 200,000 km with Daytona
With my wife in Patagonia. With our Daytonas, of course. My first Daytonas have over 200,000 km on the clock and are still ready for use after 10 years. Ok, I bought new Daytonas in 2023; but my Marathon boots are still in use. Maybe I'll have them refurbished by you again!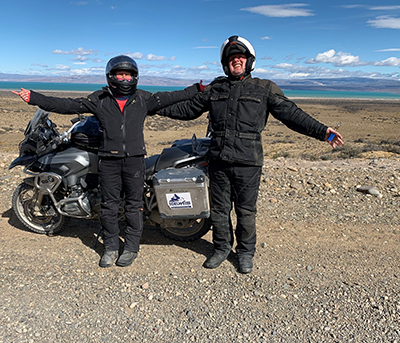 Over 30 years of Daytona
Both riders with Daytona boots. And have been doing so for over 30 years. You can't say more about good quality. Keep up the good work. Greetings Rud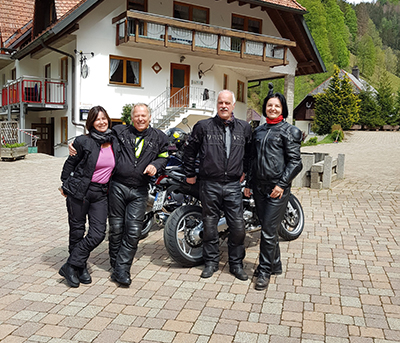 Good protection for thousands of kilometers
My Daytona GTX boots have accompanied me on thousands of kilometers. They have protected my feet from injury on three sensitive groundings. The soles will be replaced in the next few days so that I can continue my fun and happy ride in the spring.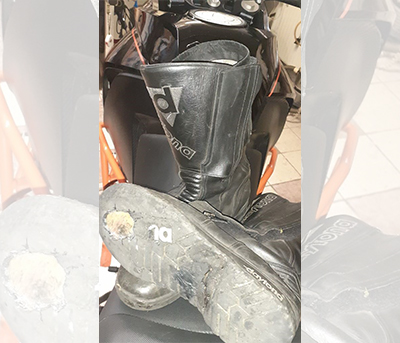 A good companion since the late 1980s
I bought this beautiful daytona boot from Bartik in Amstetten at the end of the 1980s. It will continue to accompany me on my occasional rides on the pillion seat for years to come.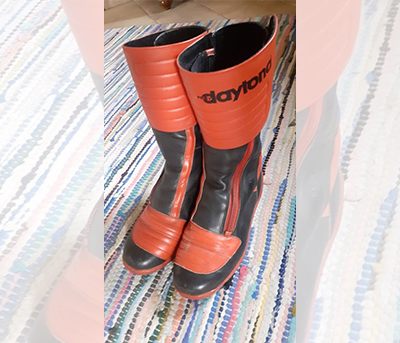 Beautiful alpine tour with Daytonas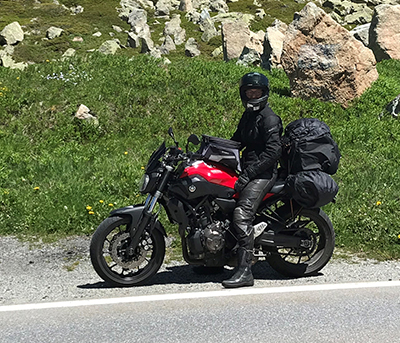 Worth every cent
20 years of motorcycling, tested countless boots, but since I found Daytona on the market my feet are finally warm and dry. Worth every penny

Photo tour with Kurvenreich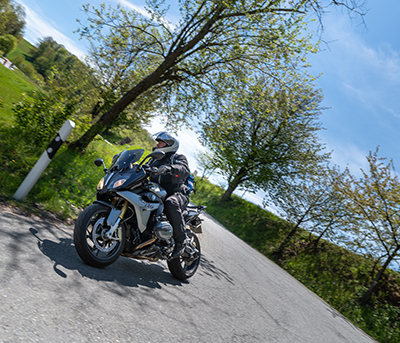 The tour of my life together with my father and Daytona
The tour went from Troisdorf (near Cologne) to and around the Verdon Gorge. Only country roads, 3000 kilometers. I rode: Daytona Boots Road Star GTX.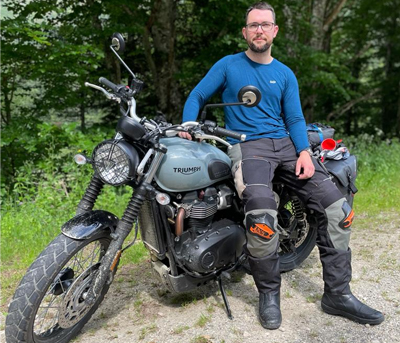 Never again without Daytona boots.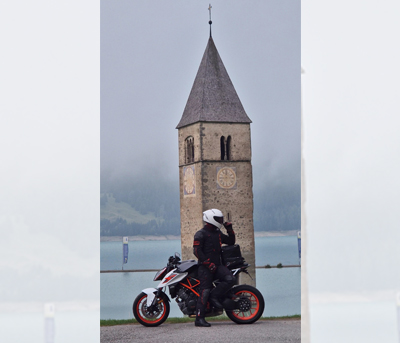 Great!
I always feel safe and secure thanks to the quality and the level of safety offered! Great! Best experience: The small crest at the Sachsenring once completely on my knees. Well anchored in the footrests thanks to the excellent feel of the Daytona boot!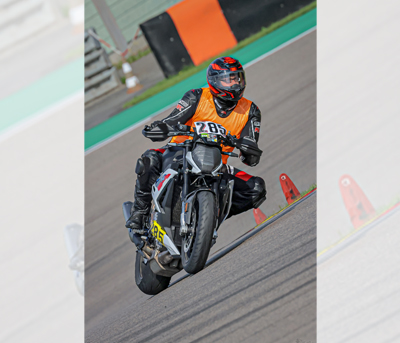 The same boots for 23 years - can they ever break?
I bought these boots over 20 years ago because they were comfortable to wear straight away and gave me a good feeling. In the meantime, I've changed my bike - I only ride maxi scooters - 4 times, but the boots are still the same. I've been on the Grossglockner at 5 degrees, on Lake Garda at 30 degrees and in the Ore Mountains in pouring rain and never had wet or cold feet. I only had to have the soles replaced, but that was no problem thanks to the first-class repair service. I'm beginning to wonder whether these boots can break at all ;-)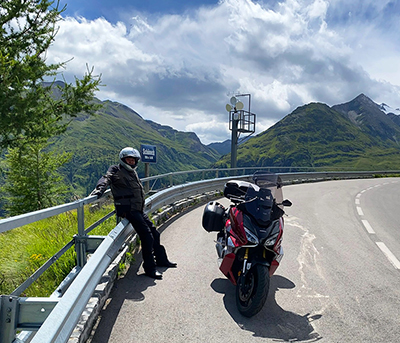 Simply satisfied for over 35 years

Bomb service!
After 5 years of continuous use, shoes sent in and received repaired again - BOMB SERVICE !!! Thank you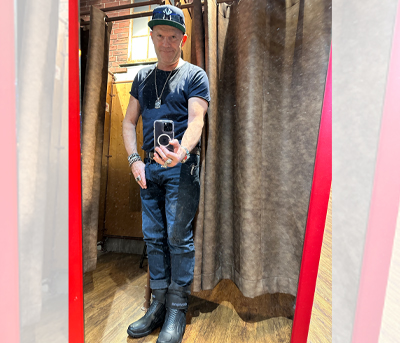 Super service
Hi, I've been wearing Daytona boots for several years now. Four years ago, I was really struggling on a tour of Croatia because I had an outgrowth on one foot, similar to a hallux. I passed by the company on the way back - but unfortunately at the weekend. The subsequent contact with the boss personally by phone was very friendly and helpful. In the end, I sent in the right boot with a photo of my foot and got it back molded after a short time. And at a very moderate cost! Since then, I've been even more satisfied and am happy to advertise it - especially the customer service. Kind regards from the North German Plain, Uwe Grote

Thank you for the protection
Dear team, during a group ride, one of our group left the road and slid down a slope. Thank goodness he didn't suffer any major injuries because he was wearing a leather suit and Daytona motorcycle boots. We were happy and I said to myself: "The next boots will be Daytonna! Well then, best wishes and thank you!

Daytona motorcycle boots are simply the best!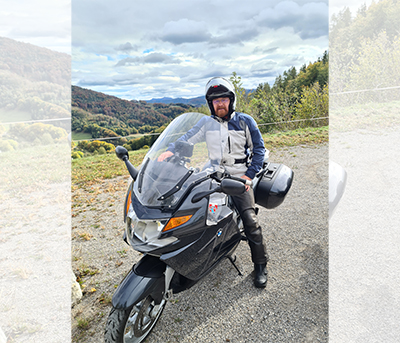 Clear recommendation to buy
Hello Daytona, I relied on recommendations from friends when I first started out on my motorcycle, and when it came to boots it was "only Daytona". That was almost 20 years ago now, and the brand has remained the same :-) A clear purchase recommendation on my part! Best regards, Barbara Horn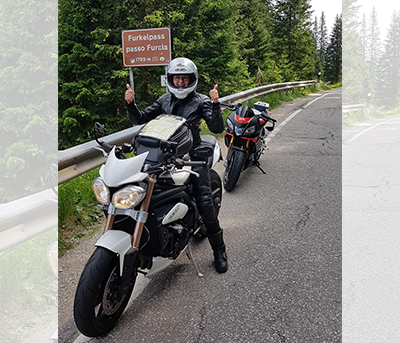 A dream with and because of Daytona
Summer 2023 Route de Grands Alps France, with the off-road detours Parpaillon, Assietta ridge road, Ligurian border ridge road, Sommelier: a dream with the super boots from Daytona, whether in the freshness at 3000 meters or in the heat at almost sea level, the TransTourMan GTX is my boot that accompanies me :-)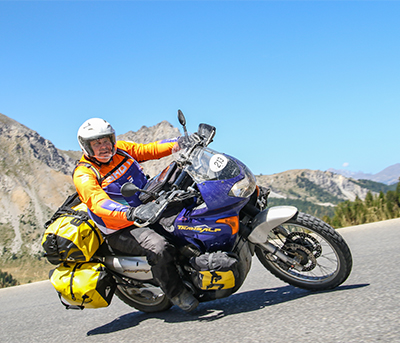 When cult boots meet cult two-wheelers, this is what it looks like!
Even on a Vespa, your feet deserve the best possible protection from Daytona!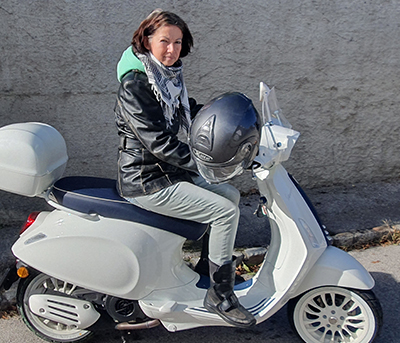 All weather on all tours: Daytona
My Daytona boots accompany me on all my motorcycle tours on vacation, about 10,000 km every year, whether in cool England, the Isle of Man or in warm Sardinia, Corsica, Abruzzo, Trentino or South Tyrol. My feet are well protected.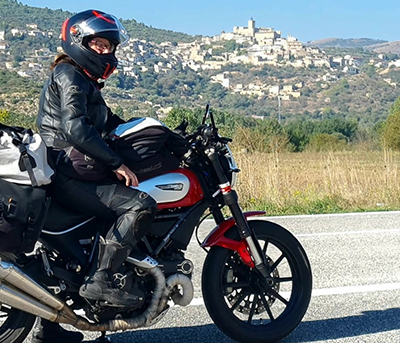 Forever my favorite shoe
Size 39, never worn such a comfortable boot, also the height is ideal to gain a little in size, my favorite shoe forever ...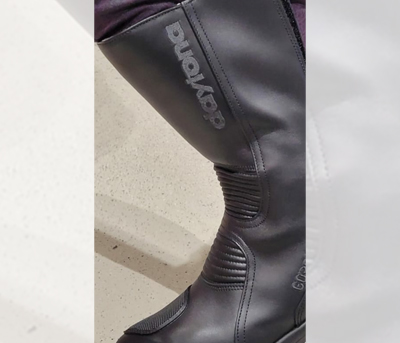 Always happy with Daytona for 46 years.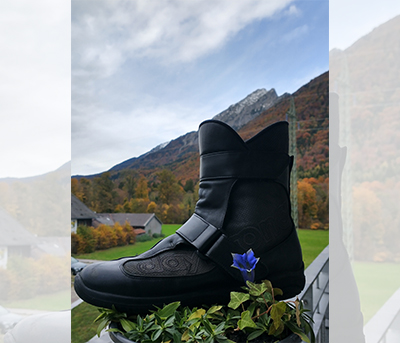 The boots for continuous use
I started riding motorcycles again late in life and bought Daytona boots as my initial equipment. The fit and quality convinced me at the time. They have now been a faithful companion on all my tours for 7 years and 70,000 km. Whether in the Alps or at work, during safety training or just for an after-work ride, the same shoes have seen four motorcycles, three helmets, two pairs of pants, three jackets, two leather suits and are as good as new. With Daytona's leather care and leather blacking, the shoe is still chic, even if the ravages of time are now prompting me to use Daytona's repair service or buy new shoes. And guess what, it will certainly be a Daytona shoe again!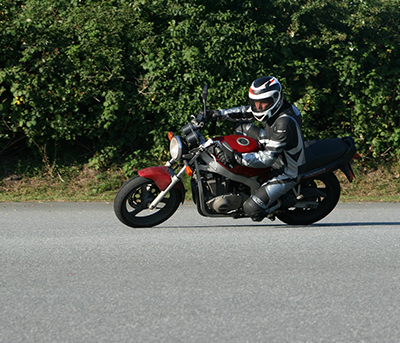 23 years young, 100,000 km old
Overhauled once in Eggenfelden. Just under 100,000 kilometers and good for the next 100... In any case, I've never had any problems with my feet.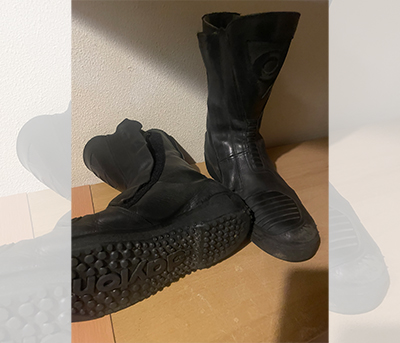 Wild tour with Daytona.
2022 for 3 weeks through the Baltic States.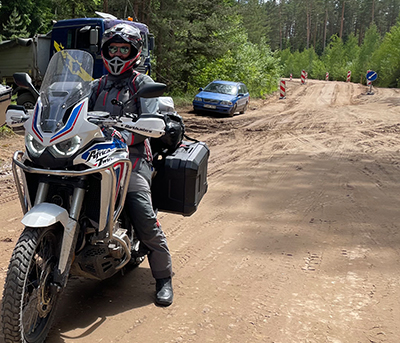 I cheated once. Never again.
Been wearing daytona boots for 46 years. Currently wearing the Journey XCR. Excellent quality, there is nothing better than daytona. I cheated once (other brand), never again. Daytona number 1, ****** stars.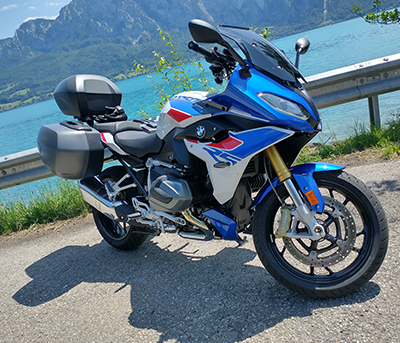 30 years, and on it goes
I've been riding motorcycles for 15 years now and got the boots from my father 15 years ago. They were his first boots and they still hold up for me. I ride an average of 5000km a year. I can only recommend them. The boots are still a faithful companion, even after almost 30 years. Simply top boots. I will certainly buy a Daytona again.

Daytona: incredible
My Daytona Road Star GTX got me home dry on a sea-to-Alpine crossing in constant rain. This boot is incredibly robust and safe.

I have great boots from Daytona.
I was out and about with them in Spain and Portugal this year. Greetings Max

Uninjured, also thanks to Daytonas
Hello, on a tour "Trio Sella Rund" my Honda Africa Twin slipped at about 80 kmh, 30m far and the bike fell completely on my ankle. My foot felt numb and I just thought: oh dear, it's broken. I got up carefully and put weight on my foot. My ankle didn't get a scratch! Thanks to my good protective clothing from Rukka and my Daytona Trans Open GTX, I remained uninjured. Regards Erich

A stable feeling at all times, even in the wet
This year's ADAC intensive safety training took place in constant rain. Some participants had problems keeping their bikes stable after emergency braking, even though they were stationary. They seemed to slip with their boots. During a break, I asked two of them what was going on and they told me that their boots were slipping in the wet. I couldn't say the same about my Daytona Roadstar GTX, because I always felt stable even in the wet and was able to control the bike safely when stationary. One of the participants, who had such slippery boots, although from a well-known outfitter, almost fell on his side when he couldn't keep the bike stable on an incline, even though he was standing. During the next break, he asked me about my boots and said he wanted to get Daytona boots as soon as possible. We kept in touch, but what surprised me was that he told me that his soles should actually be non-slip too, according to the labeling on the inside of the boot. But they weren't. With my Daytonas, even in wet conditions - and I had a very wet tour this year - I always felt that the boots gave me good contact with the ground when I was standing.

Always well on the road with Daytona.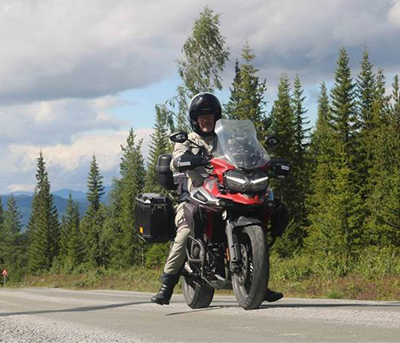 We always enjoy driving through the Hegau!
With my Daytona I am simply 6 cm taller. That's mega!!!
Carinthia 2023 in Slovenia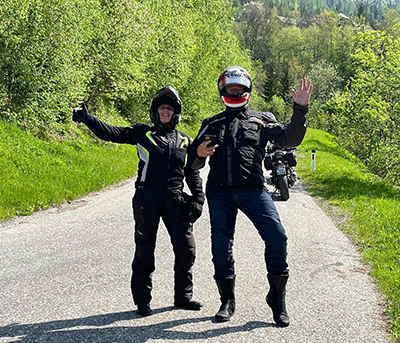 Here a trip to the dance ...
... and otherwise the perfect travel companion on our tours in Italy - because even there the sun does not always shine :-) . They are now already over 10 years old, but thanks to good care still in top shape! Have determined already soon 90,000km on the leather! Would me sakrisch happy if I would win these beautiful shorties in size 39. Love to all bikers and bikers, greetings Guggi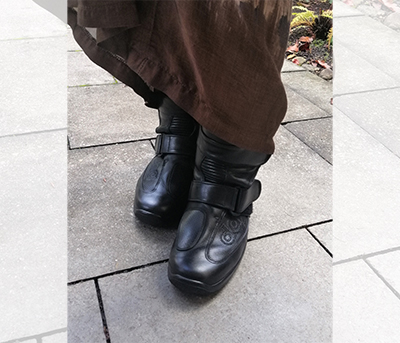 Excellent quality!
After now 100000 km my boots already look a little worn. However, they are still tight and intact. No other boot has done that before. Excellent quality! I buy nothing else more.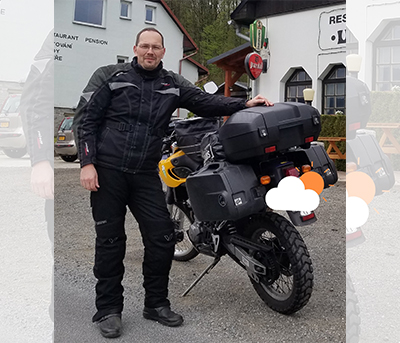 Greetings from the top of the gavia pass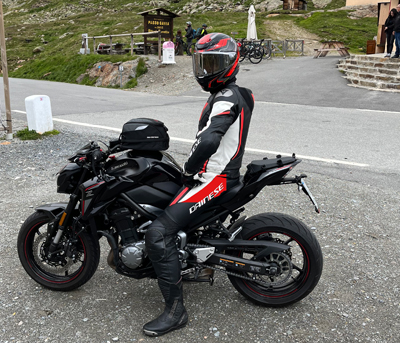 BMW Motorcycle days with the best boot, of course Daytona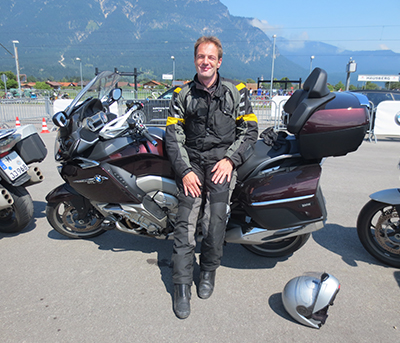 Summer and winter
I drive for 3 years with Daytona Arrow Sport GTX and am very satisfied. After I drive with them in summer and winter they are of course already somewhat "worn" and would be replaced next year. Thank you Daytona!